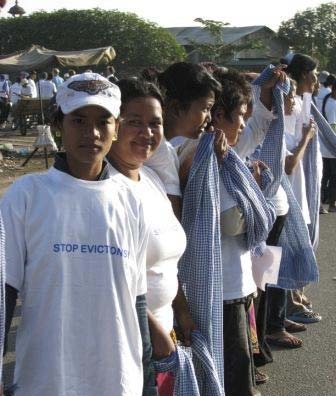 In the fall of 2012 the World Bank began a two-year review of its safeguards policies, which are intended to ensure that its investments "do no harm" to people and the environment. What the Bank decides to do will affect the behavior of international investors and governments worldwide. It will affect the future design of development projects, and will change the ways we hold international institutions accountable. In this rapidly changing context, a global campaign is now underway to demand stronger standards and full implementation of them at the World Bank and other international financial institutions that will follow the Bank's lead.
IDI has been working with civil society partners around the world to mobilize a concerted, international effort to strengthen the content and implementation of the World Bank's policies on land rights, displacement and resettlement and to demand that Bank safeguard polices ensure that it upholds its international obligations to respect, protect and fulfill human rights.
Human Rights and Displacement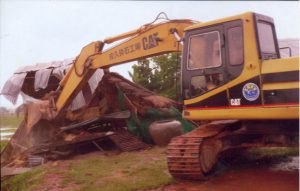 The rights to adequate housing and security of the person and home are basic tenets of human rights law and serve to protect individuals and communities from being arbitrarily displaced from their homes and land. Despite these guarantees in international law, every year approximately 15 million people are forcibly evicted from their homes, communities and lands to make way for development projects such as mines, oil and gas pipelines, urban renewal schemes, mega-dams, ports and transportation infrastructure.
Direct impacts from these projects, including land and real estate speculation, changes in land use and environmental pollution, further escalate the number of displaced people. In the Global South development and market-induced displacement has reached crises proportions.
While displacement may be necessary in exceptional circumstances, land acquisition and evictions caused by development largely occur in a manner that does not respect human rights and leads to the increased impoverishment of those who are affected. Displacement often goes hand-in-hand with egregious corruption, the use or threat of violence to force people from their homes, and the undemocratic imposition of so-called "development" projects. Those impacted by displacement face a number of well-documented specific risks including: homelessness; loss of livelihoods; food insecurity; psychological trauma; negative health impacts; loss of health status; increased morbidity and vulnerability, especially among women and children; economic and cultural marginalization; and social disintegration.
Reforming the World Bank Policy on Involuntary Resettlement
The World Bank adopted its first involuntary resettlement policy in 1980, after it recognized that displacement from housing, land and livelihoods due to development activities that it financed was causing serious harm, and in some cases impoverishment, of hundreds of thousands of people. In an effort to ensure that Bank-supported projects do not contribute to impoverishment through land acquisition and resettlement, the objectives of the Bank policy, now set out in Operational Policy 4.12, are to avoid or minimize involuntary resettlement; to make any resettlement activities a sustainable development program, including through project benefit-sharing and meaningful consultation of affected persons; and to assist displaced persons in their efforts to improve, or at least restore, livelihoods and living standards. The policy requires a resettlement plan or a resettlement policy framework for projects that have displacement impacts. Unlike the legal requirements in many countries that the Bank operates, the Bank policy extends assistance to people who do not own property but are nonetheless affected by development projects, including groups with communal and/or traditional tenure arrangements, renters, wage-earners and those without legally recognised rights to land and property that they occupy or use.
With countless people displaced and resettled by World Bank-supported development activities each year, the Involuntary Resettlement Policy remains an essential human rights safeguard in developing countries around the world. In many of these countries the legal and regulatory framework governing land acquisition and eviction are incomplete or do not meet the standards of the Bank's Policy in terms of minimising displacement and supporting affected people so that they do not suffer a regression in their livelihoods and living standards.
It is imperative that with the World Bank's review of its safeguard policies, the gains made with the adoption of the Involuntary Resettlement Policy are not lost through the weakening of its content, scope and applicability. Rather, the review should be used as a process to identify areas in which the Policy continues to fall short of human rights standards and how the Policy – and more urgently, compliance with the policy – can be strengthened to ensure that poor and vulnerable people are never made to shoulder the burden of development. In addition, the review should ensure that the policies adopted apply meaningfully to all areas of Bank lending and investments, including to Bank-financed land administration, management, distribution, spatial planning and other similar projects and programs; as well as to upstream and downstream resettlement impacts of World Bank-financed projects.
Calling for New World Bank Safeguards on Tenure of Land, Housing and Natural Resources
IDI has seen firsthand how harmful the Bank's approach to land management and administration programs has been, based on our extensive research and monitoring of the Cambodia Land Management and Administration Project (LMAP) and our role in assisting affected Cambodian communities to submit a successful request to the World Bank Inspection Panel on the project.
Land sector programs that seek to formalize land rights can have unintended adverse consequences on some groups by weakening their pre-existing tenure status and thereby increasing their vulnerability to forced eviction. In the case of LMAP, the Inspection Panel found that "design flaws in the Project led to the arbitrary exclusion of lands from the titling process and that this denied residents, especially the poor and vulnerable, the opportunity to claim and formalize their pre-existing rights through the adjudication process" under the Project. By exclusively focusing on registering title deeds, the project design failed to address the insecure tenure situation of those with other types of claims to land, who are most vulnerable to eviction. The Panel found that these design flaws made it difficult to achieve the stated objectives of the Project related to poverty reduction and providing tenure security for the poor.  This case underscores the urgent need for the Bank to adopt a human rights approach to its land sector development operations, which would emphasize improving security of tenure for the poor and include measures to safeguard against exclusionary treatment of vulnerable groups.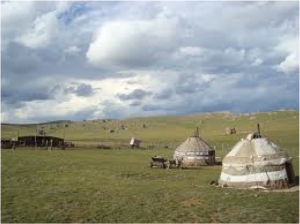 World Bank-funded agriculture programs and advisory services also put at risk rural households with tenure arrangements that are not fully recognized and protected by law or in practice. The danger is particularly acute when there is intense competition over land and natural resources and multiple overlapping tenure systems as is commonly the case in developing countries. Situations characterized by heightened commercial interest and speculative investments in land (more common since the 2008 rise in food prices), pose substantial risks for households and communities with informal, secondary, communal, collective or customary tenure rights. In these contexts, safeguarding against increased vulnerability of these groups during the implementation and as a result of agricultural or other land-intensive development programs is vital.
The recently adopted FAO Voluntary Guidelines on the Responsible Governance of Tenure of Land, Fisheries, and Forests in the Context of National Food Security provides detailed clarification of the obligations of States to confer and solidify legal security of tenure upon households and communities currently lacking such protection. Given the Bank's involvement in the development of the Guidelines, coupled with recent Inspection Panel cases in Albania, Cambodia, Panama and Honduras highlighting problems with the Bank's approach to land-use planning and administration, the Safeguards Review process presents an important opportunity to shift the Bank's approach away from a primary focus on formalizing individual property rights toward one aimed at increasing security of tenure of vulnerable groups across the continuum of land rights.  A potential new World Bank safeguard on land tenure and natural resources could provide essential protection to people affected by World Bank investments and provide impetus to States to adopt and implement laws and policies to operationalize the Voluntary Guidelines.
Our Campaign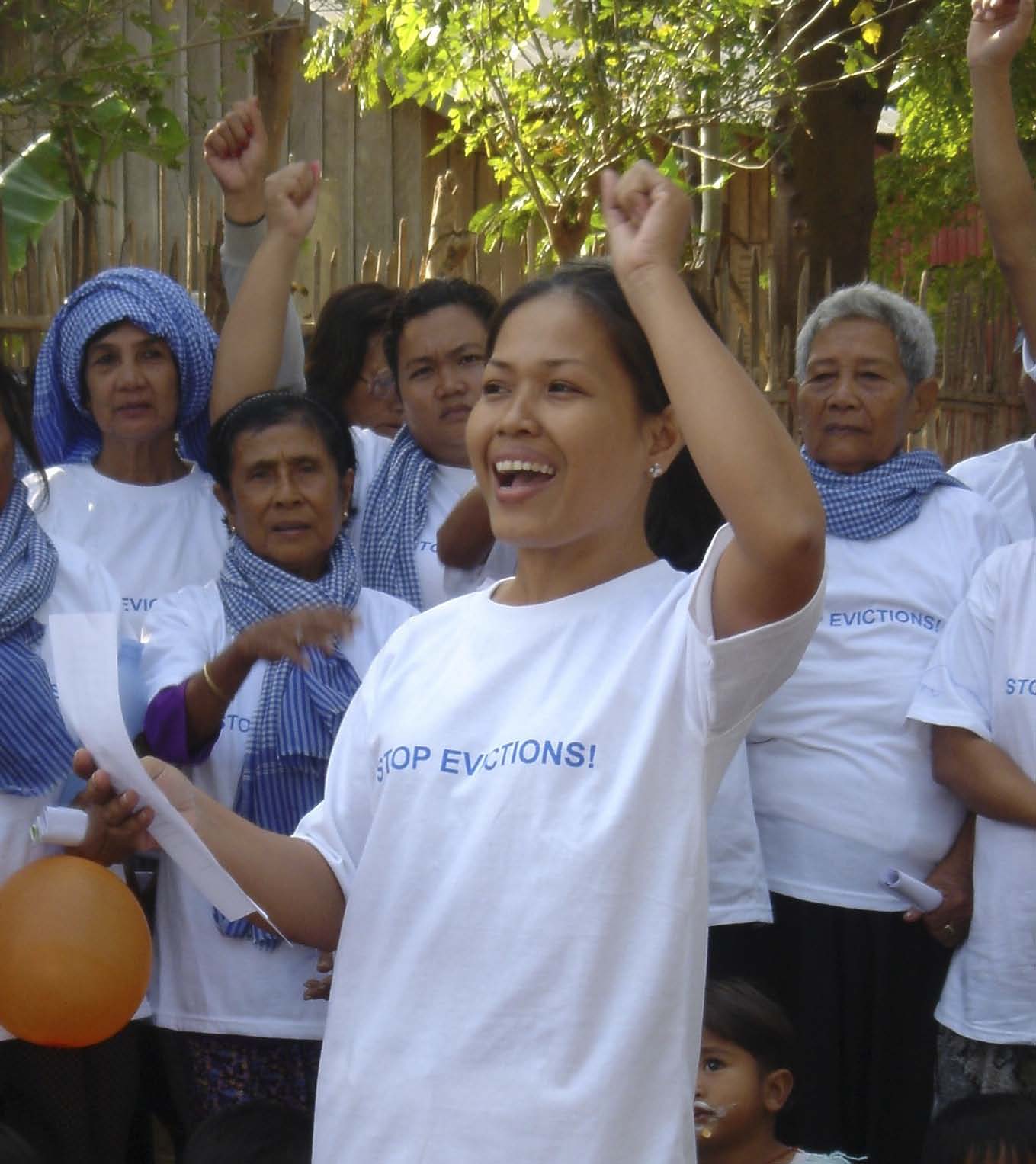 In partnership with a broad global coalition of civil society organizations, IDI is engaging with the World Bank's safeguard review process to advance human rights in World Bank financing.
Our aim is to ensure that the next generation of World Bank safeguards requires the Bank and its borrowers to avoid displacement from lands, housing, livelihoods, and common resources, or other harmful impacts on people's tenure and tenure systems; and in full consultation with affected people, minimize and mitigate any adverse impacts caused by development activities that are absolutely necessary to promote the general welfare.
We believe that since the World Bank often sets the bar for regional development banks, aid agencies and even private banking institutions, this campaign has the potential to have far reaching effects for resettlement policy and practice globally.
News and Updates
Press Release:  World Bank:  Commit to Rights in 2030 Vision (April 19, 2012)
Press Release: Proposed Policies at World Bank at Odds with Kim's Vision (October 11, 2012)
Submissions
Reforming the World Bank Policy and Practice on Involuntary Resettlement: Submission to the World Bank Safeguards Review (April 2013) 
Recommendations for the Review of the Involuntary Resettlement Policy (April 2013)
Safeguarding Tenure:  IDI and Oxfam Proposal for a New World Bank Policy on Tenure of Land, Housing and Natural Resources (April 2013)
Initial Comments by Civil Society Organizations on the World Bank Safeguards Review (December 2012)