Take Action #StopEACOP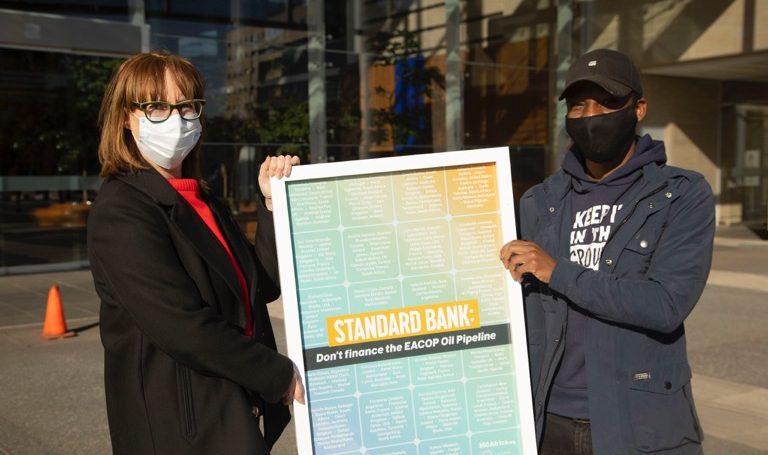 If completed, the pipeline will displace communities, endanger wildlife and tip the world closer to full-blown climate catastrophe. We need to #StopEACOP.
Building the biggest heated oil pipeline in the world is expensive work and Total and China National Offshore Oil Corporation can't go it alone – they need support from investors, banks, insurers, technical advisors and construction contractors from around the world.
Already more than one million people have raised their voices. Together we can #StopEACOP in its tracks and demand just and sustainable energy alternatives for the people of East Africa.
Take Action