At the heart of all we do at Inclusive Development International is our core conviction that communities should have a say in the decisions that affect their lives and that development should do no harm to people and the planet. We believe that the benefits of investment projects should be distributed equitably – starting with those most affected.
We're hoping you can support our mid-year fundraising appeal to help make this vision a reality.
Inclusive Development International works with community partners around the world to hold some of the wealthiest and most powerful corporations accountable. Right now, we are working to hold Rio Tinto, Alcoa, Total, HeidelbergCement, AngloGold Ashanti, Coca-Cola and China Nonferrous Metals (to name just a few) to their human rights and environmental responsibilities in cases of egregious corporate abuse in Africa and Asia.
As you can imagine, it's not easy going up against multinationals that have small armies of corporate lawyers on their payroll and larger market caps than the GDPs of many of the countries where they are causing harm.
But there's something these corporate giants don't have going for them – ordinary people like you and me willing to take a stand in solidarity with communities around the world who dare to push back, who dare to take on the "impossible" fights and who dare to win.
The Achilles heel of these corporations is the tenacity of organized and unified communities who take great risks to defend their rights and resources and demand a seat at the table.
Using the financial data and advice that Inclusive Development International provides through our 'follow the money' investigations, and bolstered by our advocacy alongside transnational coalition partners, we have seen how communities in remote parts of the world can win their struggles against corporate Goliaths.
We've set a target to raise $25,000 during our mid-year appeal to boost our efforts.
Can you make a donation today to help us reach our target?
Funds raised from our mid-year appeal will help cover the costs of evidence collection, negotiation training and litigation to bolster community-led struggles for corporate accountability and inclusive development in Guinea, Liberia, Uganda, Indonesia and Cambodia.
If you're in a position to help, please make a donation today. And even if you can't donate at this time, could you help us reach our target by sharing this message with your friends who may be interested in supporting this important work?
Together we can build a just and sustainable global economy.
Thank you so much for your support.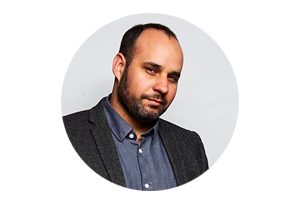 David Pred
Executive Director
Contributions to Inclusive Development International are tax deductible in the United States to the fullest extent of the law. Financial information about this organization and a copy of its license are available from the State Solicitation Licensing Branch at 1-888-830-4989 within (within North Carolina) or (919) 807-2214 (outside North Carolina).
Tax deductible contributions can be made to Inclusive Development International in Australia through Partners for Equity. If you wish to make a donation in Australia, please email Linda Fox at [email protected] for details.