Lifting the Veil on the World Bank Group's Lending Through Financial Intermediaries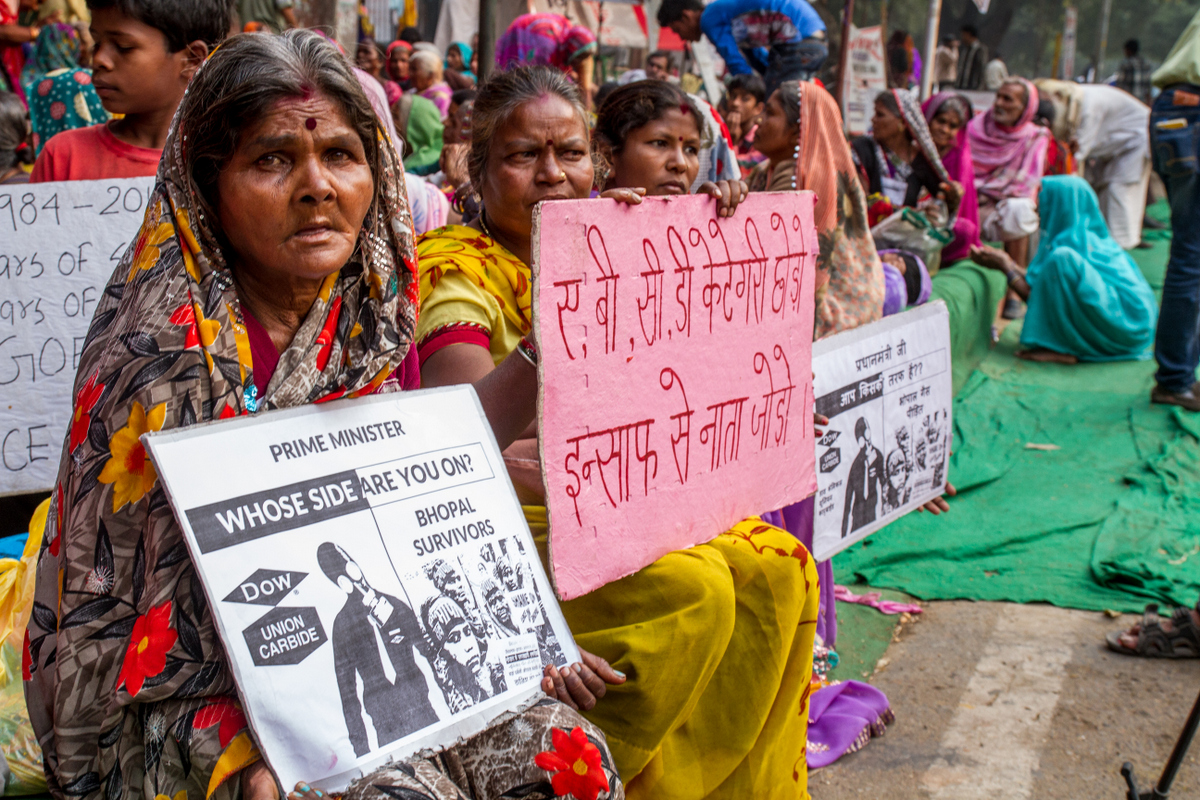 The International Finance Corporation is changing the way it does business — to the detriment of people and the environment.
For years, the World Bank's private-sector arm provided loans almost exclusively to companies and projects. Now, the IFC is outsourcing the bulk of its development work to for-profit financial institutions. Between 2010 and 2015, the IFC provided $50 billion to commercial banks, private equity funds and insurance firms. These financial intermediaries then invested the money as they saw fit, with little apparent oversight from the IFC.
The IFC has refused to disclose where most of these funds end up, so Inclusive Development International is following the money to answer this question: How does it impact people on the ground?
The investigation tackled has only a small portion of the IFC's extensive financial-sector portfolio. Yet the results have been shocking. The IFC is funneling billions of dollars into some of most notorious companies and projects in the world.  The problem is systemic, and not limited to just a few cases.
In many instances, these investments have done more than just fail to help the poor. They have actually caused great harm to people and the environment.  According to our investigation, IFC intermediaries have financed companies that have forcibly evicted and impoverished hundreds of thousands of people. They have contributed to climate change, ravaged forests, polluted the oceans and rivers, and killed endangered species. Activists who have dared to resist them have been jailed, beaten and even murdered.  
The projects come from a range of high-risk sectors, such as energy, agribusiness, mining , transportation and infrastructure.  They are located in Africa, Asia and Latin America.  The findings include some of the most notorious industrial disasters.  Yet until now, the IFC's involvement was unknown.
Inclusive Development International, in collaboration with Bank Information Center, Accountability Counsel, Urgewald, and 11.11.11 , is publishing our research findings in a four-part investigative series, Outsourcing Development: Lifting the Veil on the World Bank Group's Lending through Financial Intermediaries.
Part 1 of the series,"Disaster for Us and the Planet", examines the contribution of IFC intermediaries to climate change. The report reveals how IFC financial-sector clients have funded dozens of new coal projects since the World Bank announced its moratorium on new coal funding. The second installment, Bankrolling India's Dirty Dozen, examines IFC's covert support for India's most abusive corporations.  Part 3 of the investigation, Reckless Development, reveals dozens of harmful projects funded by IFC intermediaries in Southeast Asia.  The report profiles the struggle of Karen communities in Myanmar, who after surviving 70 years of civil war and displacement now have to contend with a destructive coal mine indirectly backed by the IFC.  The fourth and final part of the series, Unjust Enrichment, exposes how IFC intermediaries have backed some of the most notorious land grabs on the African continent.  This report profiles the story of an artisanal mining community in Northern Guinea that was forcibly evicted and impoverished by one of the world's largest mining companies in order to expand a goldmine that was financed in part by one of the IFC's African intermediary banks.
IDI has also published a project database, which details all of the harmful investments that we've linked to IFC intermediaries.  This will be updated periodically with new findings.
The IFC must stop investing in irresponsible financial institutions that fund destructive projects. And it must take urgent action to bring its financial sector investments into line with the World Bank Group's sustainable development mandate and the IFC Performance Standards.  In order to achieve this, we urge the IFC's Board of Directors to adopt the following fundamental reforms:
Require the IFC to individually appraise, categorize, disclose, and supervise all higher-risk sub-investments of financial sector clients.
Require all financial sector clients, as a condition of IFC's investment, to adopt a human rights policy that is aligned with the United Nations Guiding Principles on Business and Human Rights.
Publicly disclose all higher risk financial intermediary sub-clients and their projects, sufficiently prior to appraisal to allow public comment.
Publicly disclose how the IFC monitors and tracks development impact from intermediary investments and ensures traceability for all FI investments that are directed to a specific purpose. This includes disclosure of draft and final monitoring, evaluation and tracking reports.
Ensure remediation of harmful impacts in a prospective FI client's existing portfolio to ensure compliance with the applicable requirements before IFC commitment or disbursement.
Pro-actively ensure that affected communities have access to an effective remedy to prevent and redress harms, including by ensuring clients/sub-clients inform communities from early stages about the availability of the CAO.
Scale down the financial sector portfolio to a level commensurate with IFC's capacity to ensure that sub-investments comply with the Performance Standards.