China Global Newsletter | Edition 4: August 2021
China and Global Supply Chains: The Bauxite Industry
Ever since Chinese companies began to "go global" in search of resources, Chinese developers, contractors, processors, banks and buyers have become increasingly integrated into sprawling global supply chains. This is true for various minerals, including cobalt, nickel, zinc and bauxite – the latter of which is the focus of this newsletter.
With global demand increasing, Chinese investment in bauxite has grown significantly in recent years. Bauxite is the raw material from which aluminum is produced. Aluminum is a major component in construction materials, packaging, electrical components and household goods, as well as laptops and phones. Car manufacturers are major industrial consumers of aluminum, using 18% of all aluminum consumed worldwide in 2019. The industry's demand for aluminum is forecast to double by 2050 as car companies increase the use of this lightweight metal in order to improve battery performance in electric vehicles. China now dominates global aluminum production.
This edition of the China Global Newsletter traces the evolution of China's involvement in the global bauxite industry from domestic production to global expansion, looking at the social and environmental risks inherent in the industry and the steps needed to ensure more responsible and sustainable supply chains.

The Development of China's Bauxite Industry
China produces more aluminum than the rest of the world combined. The country's dominance in global production means China is also the largest producer, refiner and end customer of bauxite, the base mineral used in aluminum. Chinese companies that process bauxite to produce aluminum components are important suppliers to industrial users worldwide, including those in the automotive industry.
Until recently, China's huge demand for bauxite was mainly met by domestic mining of the country's own bauxite resources, but diminishing reserves, stricter environmental regulations and an increase in global demand has shifted Chinese aluminum companies' dependence to imported bauxite. Industry experts predict that in the near future Chinese firms will import 80% of their bauxite supply, a dramatic increase from just over 50% in 2019.
The world only has a handful of countries with large amounts of bauxite reserves. Before 2016 China imported most of its bauxite from Australia, Indonesia and Malaysia, but resource nationalism and export controls in Indonesia and Malaysia, and, more recently, growing diplomatic tensions between Australia and China, have shifted the origin of China's bauxite imports. According to Chinese data, Australian bauxite shipments to China dropped 22% in the final quarter of 2020 while imports from Guinea jumped 70%.
Beginning in 2019, the small West African nation of Guinea became the leading source of imported bauxite, with the latest annual data from 2019 showing 44% of China's imports coming from Guinea. Many analysts believe this trend will continue and Guinea will expand its market share as China's top bauxite supplier.
Chinese Bauxite Imports by Country 2008-2020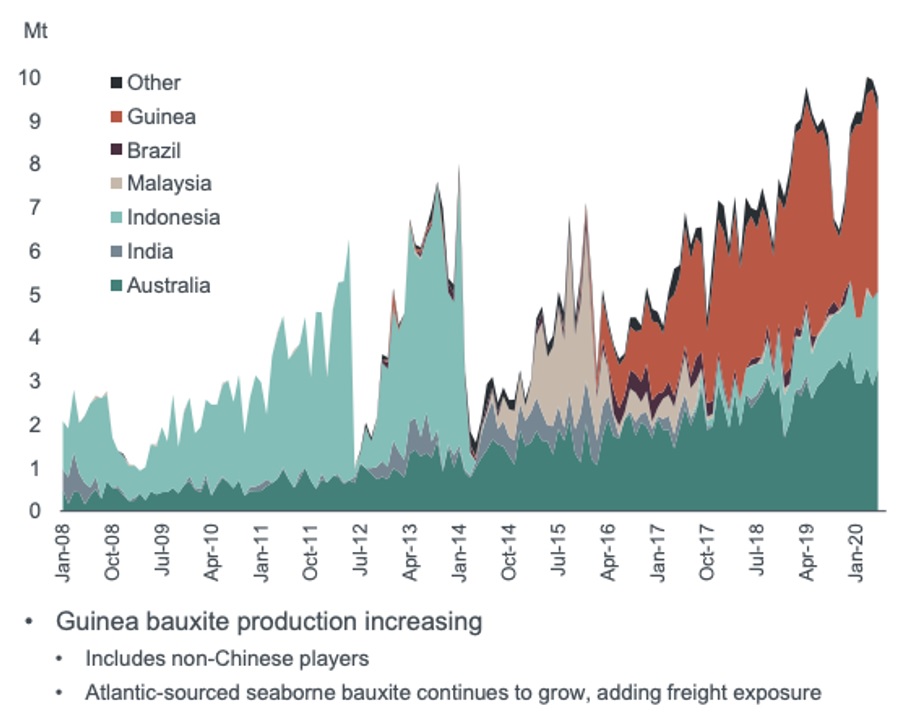 Source: Hydro (2019)
>> back to top
Guinea: The New Foundation of China's Bauxite Industry
Guinea possesses the world's largest reserves of bauxite—the raw material needed to make aluminum—with nearly one-third of the earth's known deposits. Guinea's rapid rise as a global bauxite exporter stems from its relative political stability following the 2010 election. After the election, foreign investors including Russian, American, and European firms as well as the World Bank invested in bauxite mining in the country. Major global firms are now active in the sector, including Rio Tinto, Alcoa and Rusal.
Chinese firms are also making their mark, and have now become the largest bauxite sector investors in the country. Guinea's many Chinese-led development projects illustrate how instrumental Chinese companies are in enabling Guinea's bauxite mining boom, and how integrated Chinese companies are across the full aluminum supply chain down to the raw material level. In Guinea, China has applied a wide-reaching approach to their support for the bauxite industry. Not only have Chinese companies and banks invested in bauxite mining operations, which they own and operate, but they have also provided much of the financing and construction of infrastructure and energy supply needed to support the mining industry's growth. This has enabled the swift expansion of bauxite mining in Guinea, which has, in turn, strengthened Guinea's position as a major supplier to Chinese industry.
This includes a commitment of $20 billion in financing for Chinese firms in an infrastructure-for-bauxite deal with Guinean government. The deal was led by the majority state-owned Industrial and Commercial Bank of China (ICBC), and it includes infrastructure for three mines operated by state-owned companies China Power Investment, Chinalco and China Henan International Cooperation. The majority of financing under the deal will go towards supporting mining-focused infrastructure projects.
Other financial support from China includes multiple loans totaling over $2.3 billion from the Export-Import Bank of China to develop hydroelectric dams that will provide power for mining companies. The China-Africa Industrial Cooperation Fund, which is funded by the State Administration of Foreign Exchange and China Eximbank, has entered a $200 million facility agreement for Chinese-Singaporean conglomerate SMB-Winning to purchase bauxite from Guinea. Chinese firms have invested significantly in infrastructure such as railways and ports, which allow companies to more easily transport resources for export to Chinese markets. This includes, for instance, China Railway Construction Corporation's involvement in the 112 km Dapilon-Santou railway, which connects the bauxite-rich Boké region to the port at Dapilon.
In 2019, 98% of the bauxite China imported from Guinea came from partially Chinese-owned mining consortiums. Almost all Guinean bauxite is shipped by freight on dedicated vessels to Yantai port in the coastal province of Shandong. Most of the Chinese-backed bauxite projects in Guinea are owned by vertically integrated aluminum refining companies based in Shandong. For example, Hongqiao holds a stake in the major SMB-Winning project in Boké region via its subsidiary Weiqiao Aluminum and Power Company. Weiqiao purchases 17 million tonnes of bauxite per year from the project, delivered to its own refineries in Shandong. Aluminum from these refineries then enters various supply chains, including auto manufacturing, which links Chinese miners and producers to global brands.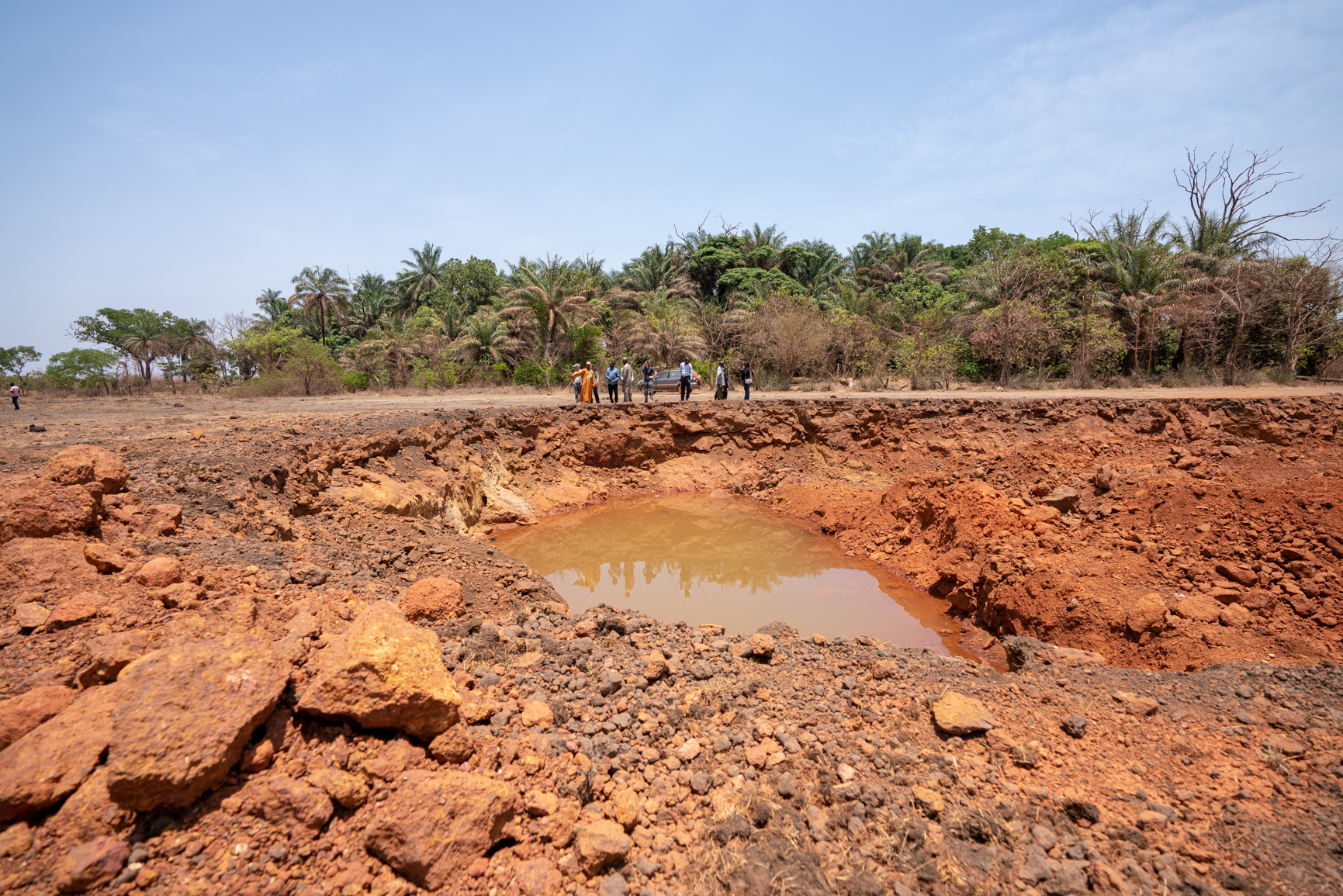 The Boké region in western Guinea is at the center of the bauxite sector's recent growth, and companies of various nationality are present in the area. The region, which is home to roughly 1.3 million people, has experienced significant adverse impacts resulting from industrial mining, including widespread destruction of agricultural land; displacement of customary landowners without the provision of adequate compensation or alternative land; pollution of water sources; reduced air quality; and vast deforestation.  Frustration over the impacts of bauxite mining and the lack of benefits flowing to the people of Boké has resulted in civil unrest in recent years, which was met by violence from Guinea's security forces.
The communities in Boké are highly dependent on their natural environment for income generation and sustenance, with more than 890,000 people (roughly 70% of the region's total population) reliant on agriculture for their livelihood. Much of Boké is under cultivation by farming families that have been there for many generations. In 2019, however, a study commissioned by the Guinean Ministry of Mines estimated that bauxite mining will have destroyed 858 square kilometers of agricultural land in Boké, an area larger than New York City, by 2045.
The land acquisition process for bauxite mines in Guinea has often violated the rights of individuals and communities. Rural land tenure in Guinea is typically organized under customary law, without formal land registration. Although Guinean law can be interpreted to recognize customary land tenure, most rural households do not have formal titles to their land because the government has not rolled out a formal land registration process to formalize those rights.
Mining companies have exploited these regulatory weaknesses by acquiring land without the consent of customary landowners, often paying insufficient or no compensation for land and failing to provide adequate support to families to re-establish their livelihoods. In the long term, this approach has left many farmers without the resources, support or training needed to identify new land or invest in alternative income sources, driving families further into poverty.
Bauxite mining in Guinea has had major impacts on communities' ability to access water needed for drinking, washing, and cooking. This is a result of construction of mining infrastructure that blocks waterways, as well as from the pollution of rivers and streams by sediment runoff from surface mining. Satellite imagery and data collection from the ground in 2019 showed that the mine of Compagne des Bauxite de Guinee (CBG), which is majority owned by Alcoa, Rio Tinto and Dadco, had polluted or destroyed 91 water sources that serve 17 villages. The dust from bauxite mining and processing has also significantly impacted the air quality and health of local communities. Limited government monitoring and an absence of public data from mining companies on air quality makes these impacts difficult to quantify, but community members and local health workers report increased respiratory illness and have concerns about long-term health impacts.
Environmental groups have also warned that deforestation due to bauxite mining has had devastating impacts on biodiversity, including threatening thousands of critically endangered West African chimpanzees. While these impacts are sector-wide and not specific to Chinese investment, the existing scope of Chinese involvement in Guinean bauxite supply chains means that Chinese corporate and financial exposure to these issues is significant, and growing.
Companies sourcing aluminum produced with Guinean bauxite have begun to take note of these issues. Several car companies, including BMW, Audi/Volkswagen and Daimler, have expressed concern about the human rights impacts of bauxite mining in Guinea through letters to mining companies and industry associations. In January 2021, Drive Sustainability, a coalition of 11 car companies, including BMW, Daimler, Ford, Toyota, Volkswagen, and Volvo, wrote to The Aluminum Association, an association of dozens of aluminum producers, in order "to express concern about the situation in Guinea," to solicit information on members' human rights due diligence efforts. 
>> back to top
Ghana: The Next Frontier for Bauxite Mining?
Guinea's massive reserves all but guarantee it will be the leading bauxite exporter in Africa in the coming years, but with rising demand and limited global supply, other West African nations including Ghana are seeking to attract large investments from Chinese bauxite miners and refiners.
Ghana is estimated to have 960 million metric tons of bauxite reserves. Since its independence in the 1960s, Ghanaian political leaders have tried to utilize the country's bauxite resources to develop a domestic alumina industry. Throughout the decades, however, these plans have mostly fallen flat. As of July 2021, the country only has one active large-scale mine and a small aluminum smelter.
Despite the country's low utilization rate, Ghana is Africa's third largest exporter of bauxite. Since 2017, considerable efforts have taken place to develop Ghana's bauxite mining and alumina production capabilities. Movement in the sector stems almost exclusively from a top-level partnership between the Ghanaian government and the Chinese state-owned enterprise Sinohydro, a subsidiary of Powerchina. As is the case in Guinea, a large-scale bauxite-for-infrastructure deal was struck, which has paved the way for public and private Chinese firms entering the country.
In 2018, Sinohydro and the Government of Ghana signed a $10 billion bauxite-for-infrastructure agreement. Exact details of the agreement are not public, but reports state that the China Development Bank will provide up to $10 billion for infrastructure projects including bauxite refineries, reconstruction of the country's existing alumina smelter, an industrial park to make aluminum-related products, and the energy and transportation projects required to develop the area, in exchange for access to 5% of Ghana's bauxite reserves.
A major portion of the agreement included $2 billion for non-bauxite-related road and water projects throughout the country that would be repaid through the sale of alumina produced by Ghana's state-owned Integrated Aluminum Development Corporation (GIADEC). The key stipulation in the agreement was that Sinohydro serve as the engineering, procurement and construction contractor for all road projects.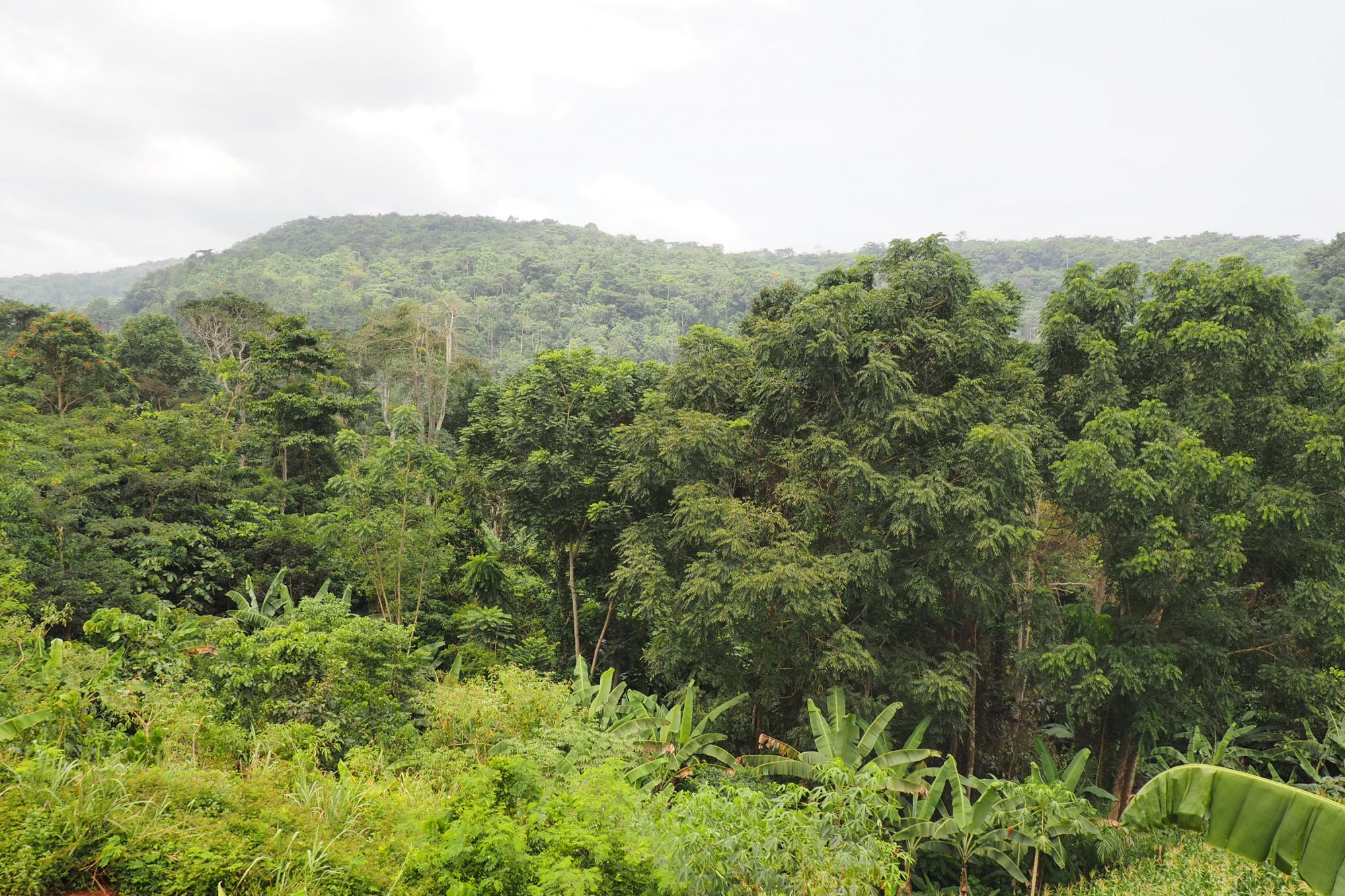 Photo by Ahtziri Gonzalez/CIFOR
The first round of road projects, valued at $646 million, was approved by Ghana's Parliament in 2019, with officials projecting a 2021 completion date. But by July 2021, a high-level Ghanaian official stated that many of the more than 400 kilometers of road projects had not begun construction and recommended that remaining contracts with Sinohydro be cancelled.
While the Ghanaian government has already incurred debt to build the road projects, as of December 2020 GIADEC and Sinohydro had not moved forward on any of the bauxite mining or alumina smelting projects that were supposed to first be operational in order to repay those loans.
The mining delay is in part due to the local and international opposition to the mines. Local communities and environmentalists have been especially vocal about the proposed mining in the Atewa Range Forest Reserve. Atewa has extremely rich biodiversity, is home to many rare animal species, and is one of the country's major watersheds. The forest is especially important to Ghana as the country has lost 80% of its natural forest in the last century.
Bauxite is typically strip mined, a process where miners use heavy machinery and sometimes explosives to remove the top layers of soil and rock in order to gain access to the minerals below the earth's surface. The potential destruction of virgin forest in Atewa has caused great concern for local communities and environmental activists. Experts also worry about the waste created by bauxite mining which often ends up heavily polluting an area's water systems, which could cause irreparable harm.
A sustained campaign by local and global actors against the project has led to major international buyers of aluminum committing to not purchase aluminum made with bauxite from the Atewa Forest reserve. These companies include the firms BWM, Swiss food-processing and packaging company Tetra Pak and the German windows and doors multinational Schuco.
With Chinese companies and banks deeply invested in the development of the Ghanaian bauxite industry, the financial risks they face are becoming clearer. BMW sources aluminum from Chinese suppliers, and this public commitment may well influence the purchasing decisions of other buyers, especially with increasing human rights due diligence regulation and consumer demand for responsible sourcing practices.
>> back to top
Sinica Podcast
Julie Klinger (assistant professor at the University of Delaware's Department of Geography and Spatial Sciences)
Developing Responsible Bauxite Supply Chains
The infrastructure investment required to facilitate the expansion of Guinea's bauxite industry has largely come from China and the majority of the bauxite entering China is now sourced from Chinese-owned mines in Guinea. As such, Chinese stakeholders are highly exposed to the social and environmental footprints of Guinean bauxite – but also well placed to push for improvements in the way these risks are managed and mitigated. Chinese bauxite mining companies have a responsibility to ensure that local communities are not harmed by their operations, and instead share in the benefits from the economic activity impacting their land and natural resources.
The extent to which Chinese supply chains are linked to global supply chains may prove to be a catalyst for improvement. For example, in the automobile industry, numerous international brands source aluminum products from Chinese companies. Aluminum is increasingly important to the global car industry as it seeks to make lighter cars with lower fuel consumption and reduced emissions. Demand for aluminum will increase as the auto industry accelerates the transition to electric and hybrid vehicles, as aluminum's light weight increases the distance electrical vehicles can travel before requiring a charge. The metal is also an important component of electric batteries.
Bauxite from Guinea is flowing into these vehicle supply chains. For example, bauxite from the SMB-Winning mine is shipped to Yantai Port in Shandong where it is processed and turned into aluminum by subsidiaries of the private company Hongqiao. This aluminum is used by industrial manufacturers in China that supply car parts to many high profile European and American car brands including Audi, BMW and Ford. Several of these brands have been responsive to civil society engagement and have begun to ask questions of their suppliers regarding the measures taken to ensure their supply chains are not linked to the types of negative impacts outlined above.
A growing number of companies are now becoming members of the sector's multi-stakeholder sustainability association, the Aluminum Stewardship Initiative (ASI), which certifies mines, refineries and other facilities that can demonstrate compliance with a set of environmental and social Performance Standards.
So far, no Guinean bauxite mines have been certified by ASI, however, the Rio Tinto-Alcoa-Dadco joint venture Compagnie des Bauxites de Guinée (CBG) has recently become a member and must certify its mine against ASI standards within two years. More than a dozen Chinese companies are members of the initiative. This includes private, public and state-owned companies, including several subsidiaries of the giant Aluminum Corporation of China. China Hongqiao recently became a member.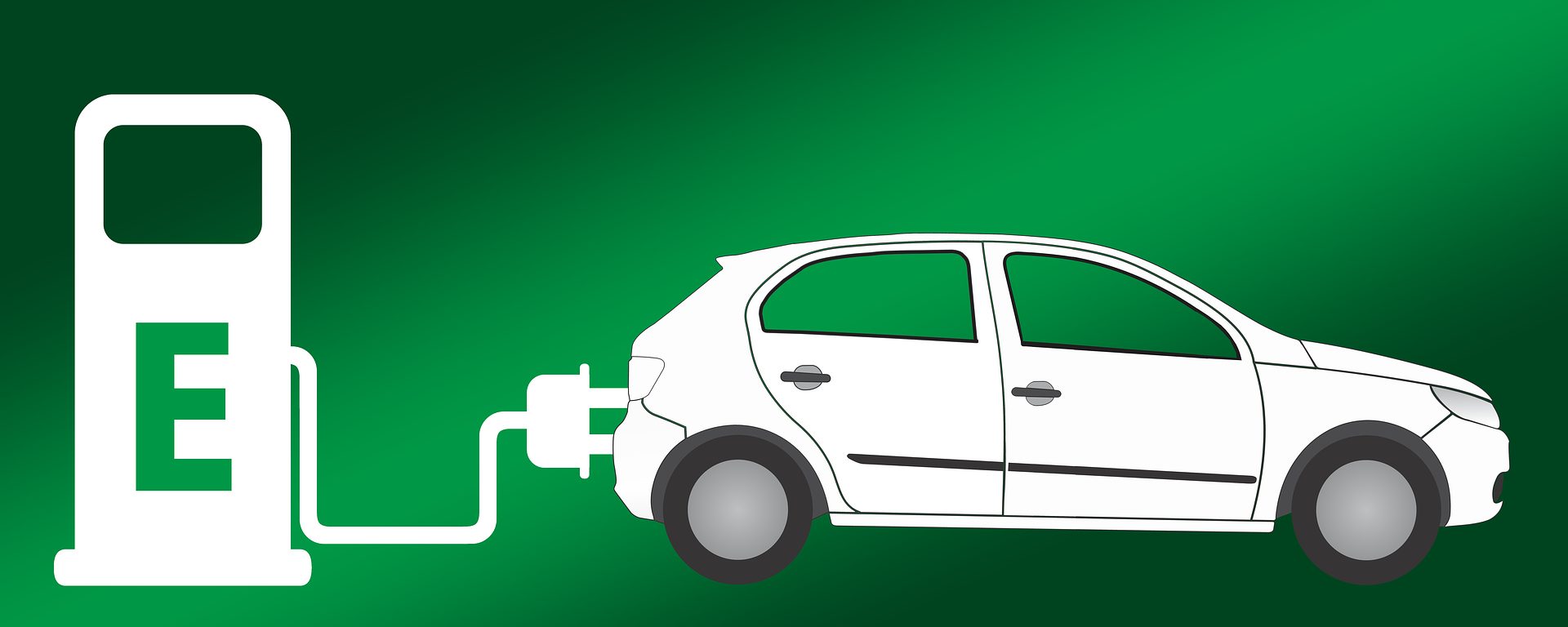 While this indicates an increasing willingness among Chinese and other international companies to comply with industry best practice standards, civil society groups, including IDI, have pointed to serious shortcomings in ASI's standards and certification processes. The initiative needs significant strengthening before it can offer meaningful protection to mining-affected communities or contribute significantly to companies' efforts to fulfil their human rights and environmental protection responsibilities. In an April 2021 letter and subsequent report, IDI and Human Rights Watch offered detailed recommendations to strengthen ASI's standards, governance structure, and audit processes.
At the state level, China continues to develop its framework of guidelines and policy documents that set out overarching expectations of Chinese companies when operating overseas, although for the most part these guidelines are not binding. The latest such document was issued by China's Ministry of Commerce and the Ministry of Ecology and Environment. The Green Development Guidelines for Overseas Investment and Cooperation, call on Chinese enterprises to adhere to the concept of green development, mitigate environmental risks – adopting Chinese or international standards when local regulations are inadequate, and improve communication with local stakeholders, among others.
More detailed mining industry guidelines have also been issued by an industry group under the supervision of the Ministry of Commerce called the China Chamber of Commerce of Metals, Minerals & Chemicals Importers & Exporters (CCCMC). The CCCMC has issued two documents related to mining: Guidelines for Social Responsibility in Outbound Mining Investments and Chinese Due Diligence Guidelines for Responsible Mineral Supply Chains, the latter currently being under review and due for an update in 2021.
While these guidelines are not binding, they reflect momentum from some sectors of the industry to address risks associated with China's mining and mineral supply chains. Working with the Organisation for Economic Co-operation and Development (OECD), the CCCMC has also launched the Responsible Cobalt Initiative (RCI) and subsequently a number of Chinese firms have adopted due diligence guidelines and grievance mechanisms related to their cobalt supply chains.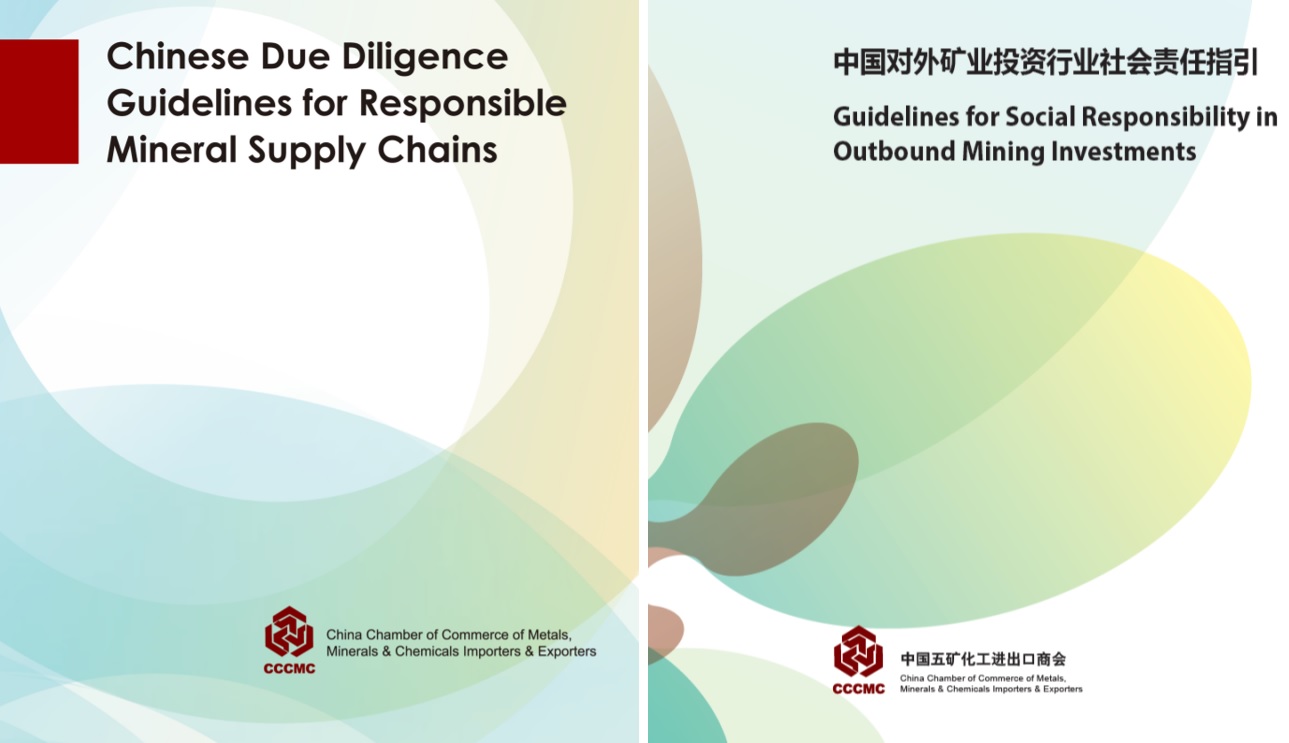 To date, sustainability of the overseas bauxite industry has not been the focus of Chinese industry groups, but as Chinese companies and banks expand investment in countries like Guinea and continue to shift bauxite sourcing out of China, the need for such a focus will be crucial. As global aluminum buyers, including car companies, enhance due diligence over their aluminum supply chains, Chinese companies and other stakeholders will need to be able to show responsible sourcing of aluminum down to the bauxite mining level. In May of 2021, Drive Sustainability, an automotive industry sustainability group, initiated a project to assess the human rights risks inherent in aluminum production and nine other raw materials, which could pave the way for greater collective engagement by car companies with aluminum producers.
More broadly, as Europe increasingly adopts laws that require companies to conduct human rights and environmental due diligence in their supply chains, European brands' will have to work with their suppliers and to improve supply chain sustainability. Global suppliers including those based in China, will need to demonstrate to their European customers that they are not causing or contributing to harms, including in the procurement of raw materials. Given the prominence of the European automotive industry, and the growing importance of aluminum in the manufacture of cars, bauxite mining may be an important focus of these due diligence efforts in the coming years.
This edition of the China Global Newsletter focuses on bauxite as an emerging resource sector where China's deepening integration into global supply chains has the potential to drive progress in due diligence among mine operators, aluminum producers, and end consumers. Such progress is due not only in the bauxite sector, but in many others where Chinese companies play a similar role in enabling the transition to renewable energy, electric vehicle batteries, and other cutting-edge technologies.
>> back to top

You can read previous editions of our China Global Newsletters here.
If you haven't already, you can also subscribe below to receive an email alert when our next newsletter is published.
This newsletter was made possible by the generous support of Oxfam Hong Kong.
The contents do not necessarily reflect the position of Oxfam Hong Kong.